We support our clients in designing and 
managing effective business solutions which reduces their operational risk exposures by providing the following services:
Business Process Re-engineering
Business Analysis
Business Change Management
Business Performance Management
Project Management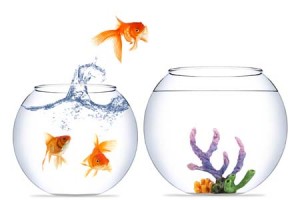 Business Process Re-engineering
In this climate of uncertainty and rapidly changing complex business environment, it's highly imperative that businesses continually improve their processes in order to outperform competition.
At Prism Edge, we help clients to streamline their business processes by identifying the non-value adding business and systems activities and designing new processes that will support the delivery of sustainable business value and achievement of the business objectives.
Business Analysis
At Prism Edge, we have business transformation consultants who are experts in analysing our client business change requirements with a view of producing a justifiable set of analysis deliverables that are used to design and implement recommended business solutions.
Business Change Management
We aim to deliver to our clients effective Change Management solutions, which focus on the 'people side of change', involving a structured approach aimed at empowering individuals to accept, embrace, and prepare for change. As every organisation is unique, Prism Edge will identify and engage with the key stakeholders, and choose a change management methodology that is tailored to the organisation in question, whilst maintaining continuous communication, and reinforcing the benefits of the change until it becomes integrated into the organisational culture.
Business Performance Management
At Prism Edge we design and develop performance management processes, methodologies, key performance indicators (KPIs), metrics, applications, and tools that support organisations in defining, monitoring and optimising their business results in order to achieve their strategic, tactical or operational objectives.
Our specialist consultants have successfully developed performance management frameworks tailored to clients business objectives, these has focused on the achievement of our clients organisational ambitions by driving change and  informing decision making.
Project Management
Our consultants can deliver the necessary leadership and supporting environment that enable projects and programs to accelerate the implementation of our clients organisations' strategy and the achievement of business objectives. The resulting benefits for our clients include lower costs, greater efficiencies, improved customer and stakeholder satisfaction, and greater competitive advantage.