At Prism Edge we have consultants with particular expertise in Information Technology who supports our clients in achieving their IT objective by proving the following services:

IT Solutions Development
IT Solutions Architecture
IT Operations Transformation
IT Systems Integration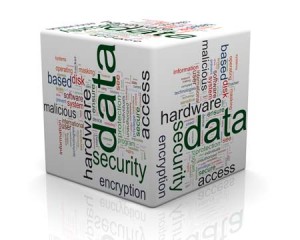 IT Solutions Development
Despite the categorisation of organisations into verticals, every one of them is unique and will at some point be faced with the choice of redefining business processes to conform to standard software, or customising and/or developing software solutions that support their unique processes.
Prism Edge has a wealth of experience in the practice of needs analysis, business analysis, and business cases development.
When business cases have indicated the need for IT solutions development, Prism Edge have brought its extensive experience in the arena of software development to bear on numerous projects across various industries.
We are experienced in the development of:
- Traditional client/server software solutions
- Web application development, and
- Mobile application development
At the enterprise level, using a range of modern technologies.
Our experience covers (but is not limited to) areas such as CRM, ERP and bespoke enterprise solutions development.
IT Solutions Architecture
We are experts in producing systems where the whole is greater than the sum of its parts; this is a practice we have developed through our IT solutions architecture discipline.
Over the years, Prism Edge has accumulated considerable experience and know-how in IT Solutions architecture. We have al established set of processes and methodologies to help abstract the essence of business and organisational problems and propose solutions in the form of architecture.
Our solutions architectures are usually independent of specific implementation technologies and focus on the key elements needed to tackle business problems that have been identified. We produce concise architecture descriptions that all (that technical and non-technical) stakeholders can relate to.
IT Operations Transformation
Our consultants have IT management experience at various levels ranging from hands-on operations experience to senior IT management experience in a range of industries. With the background, we are uniquely positioned to offer high quality IT operations advice that will aid the alignment of IT operations and organisation structure with key business goals and objective.
Our approach to IT operations transformation hinges strongly on building a services-focused IT organisation structure using best practice principles based on ITIL (IT Infrastructure Library) processes.
IT Systems Integration
There will always be situations were the benefits of best-of-breed solutions outweigh those of their homogeneous alternatives from a single supplier. Under these circumstances it is often necessary to resort to integration as a means of orchestrating the various products and technologies needed to support the complete set of business processes of organisations.
Prism Edge is a leader in the execution of software integration solutions. Our expertise is based on the use of SOA (service oriented architecture) frameworks that maximise flexibility while minimising the time to project completion.
We have implemented integration solutions for clients in the financial, education and real estate industries.